Voyage for families
Skill Struck's Voyage platform will help your child learn how to make their own websites, video games, and more.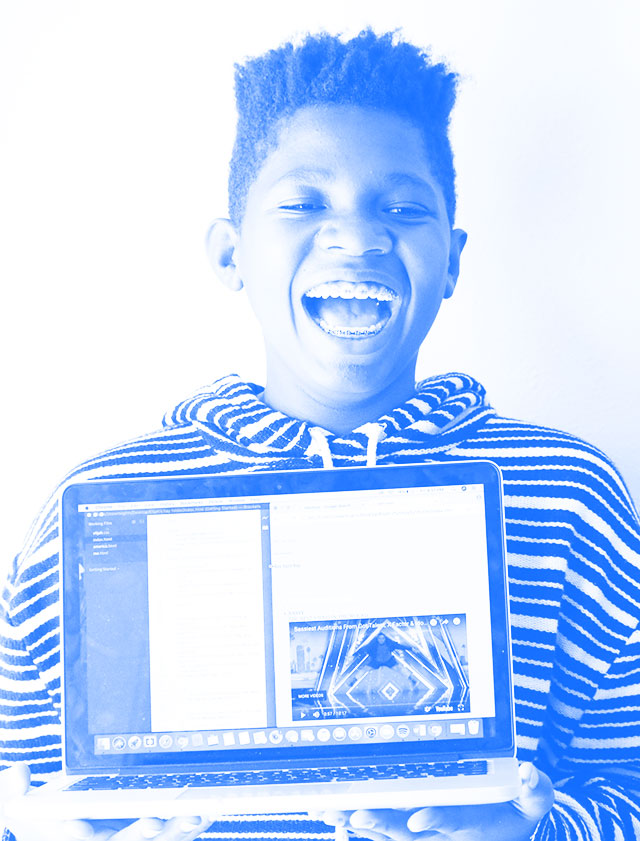 "I liked how it's not just sitting there and having people tell you what to do. You learn, and then you do what you want with that knowledge. I thought it would be boring or dumb, but it was really worth it."
Elijah
Skill Struck Code Camper | Teen
Learners ages 8-18
Curriculum that is engaging and accessible to all demographics of students (Python, HTML, CSS, Bootstrap, Javascript).
Learning experiences that develop real-life tech and success skills (Problem solving, Creativity, Losing the fear of failure).
Dynamic Code Page with coding challenges.
Gamification and Avatar Picker designed for kids and teens.
Student Portfolio to show off projects.
Thinkers
today

.


Creators
tomorrow

.
Parents
Parents do not need to have any knowledge of the material. You can let your child hop on and learn.
No need to download software. Your learner will have an account on our site that they can use anywhere and on any device.
If your child has questions, they can ask our support team for help!
You're in control of your child's data.
Online Platform
Our intuitive online learning platform will guide learners to express their creativity as they learn new concepts.
Students learn something new and practice using it right away in their own websites and projects!
Students' work is saved and accessible from any device so they can show their family and friends easily.
Included are fun checkpoints, quizzes, and challenges to test for skills and earn points.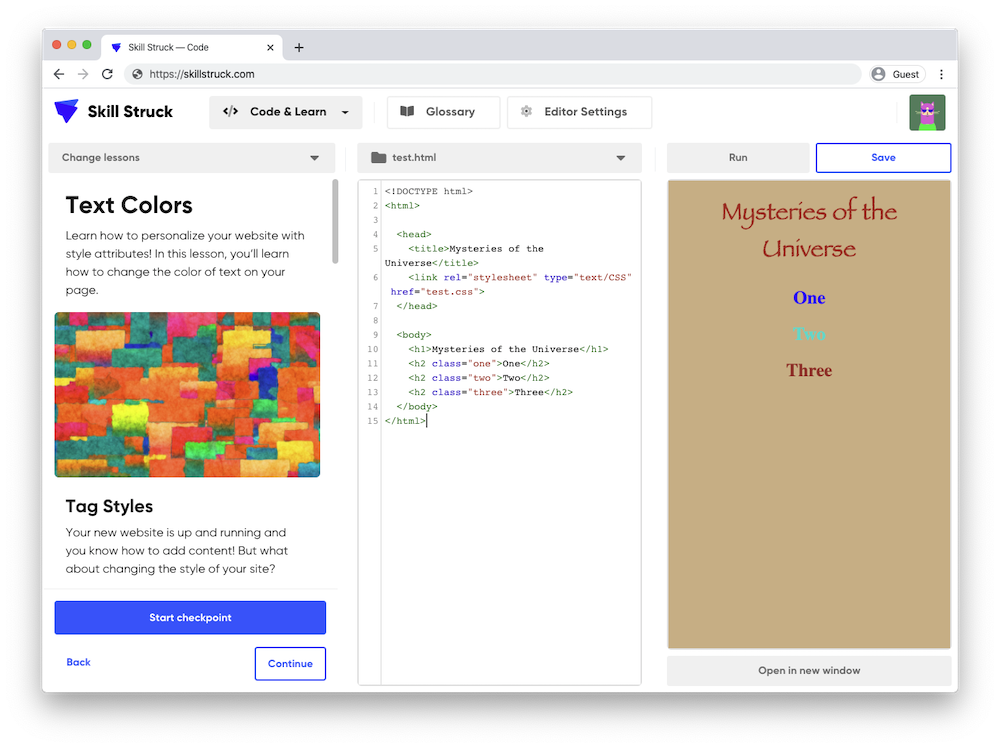 Start your learner's coding journey with Voyage today!